LPR covers Western, Southern and Eastern Europe with a network of more than 125 depots that manage pallet delivery, collection, inspection and repair. The business is comprised of 8 subsidiaries which manage operations in more than 20 countries, including the Goggins depots in Galway and Dublin.
LPR, La Palette Rouge, is a division of the Euro Pool Group. LPR is a pallet-pooling company for manufacturers and distributors in the fast-moving consumer goods sector. LPR operates throughout Europe, providing a full pallet service to its customers and their retail partners.
The LPR range of pallets includes all formats commonly used in the FMCG sector and by major retailers. LPR pallets comply with hygiene regulations applying in the food sector and are reserved strictly for the FMCG sector, in order to avoid any risk of contamination.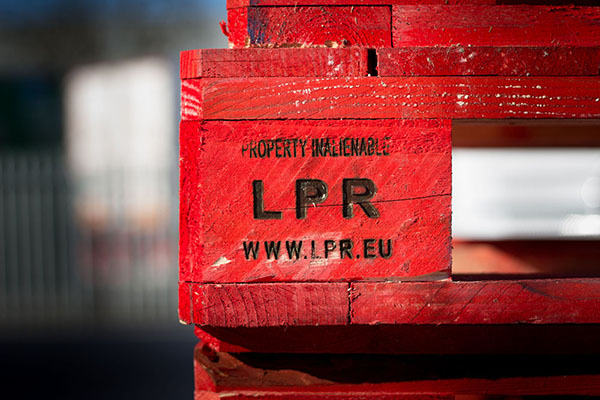 Sales Enquiries:
sales@uk.lpr.eu
(0) 1527 407117
Operational Enquirie: 0858021544